Let's go on a very special and very Dutch trip: let's sail together on the Waddensea to the wonderfull island Terschelling!
Monday 25th – Wednesday 27th of May 2020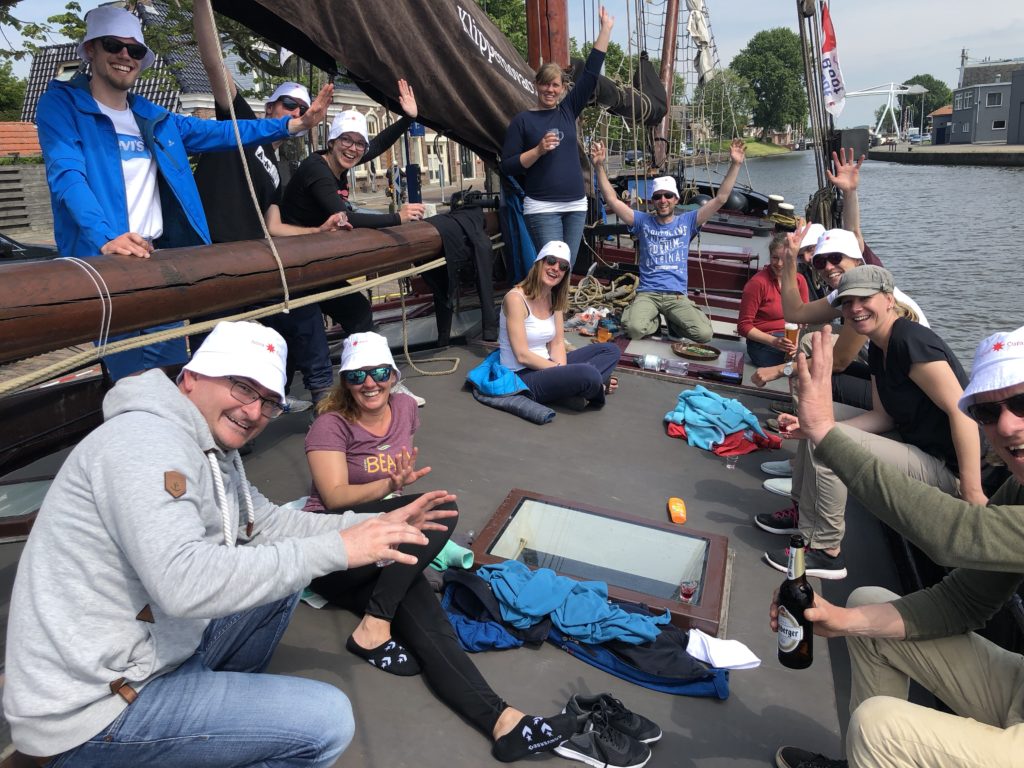 Our ship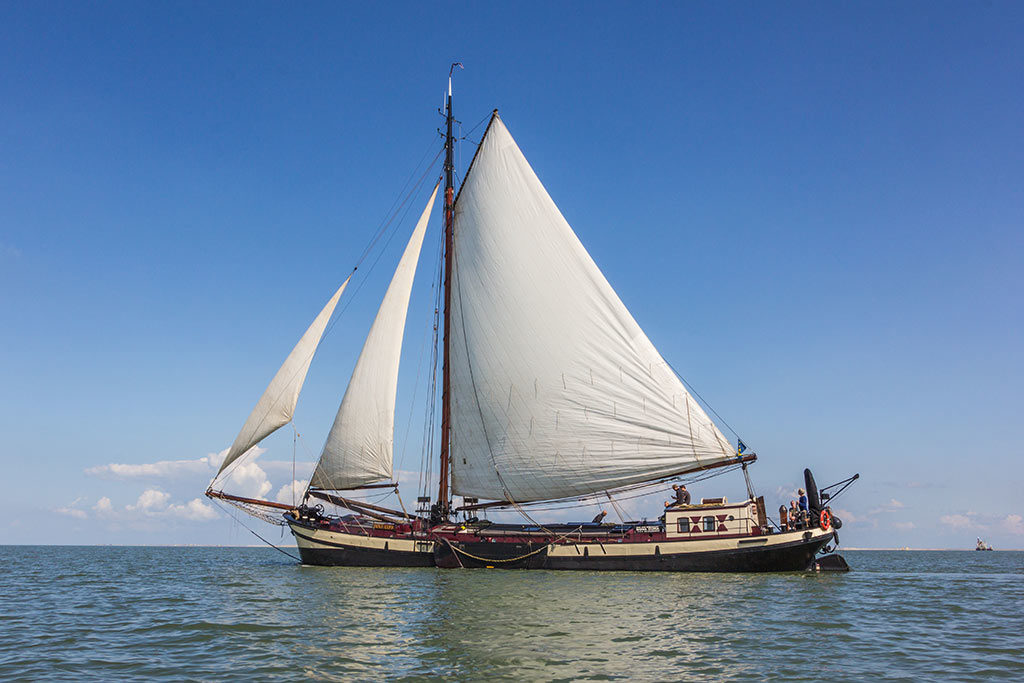 The Klipper Nova Cura is a traditional Dutch sailingship, built in 1905. It's 25 meters long.
The Trip*
*It's a sailing trip, so let's be real: Everything depends on the weather, which we unfortunately still can't control, so this plan might need some adaption in case of too much/too little wind etc.
Monday: we travel by train to Harligen haven, a historic town in the North of the Netherlands, by the sea. We arrive around 11 o'clock, board the ship, and find our huts.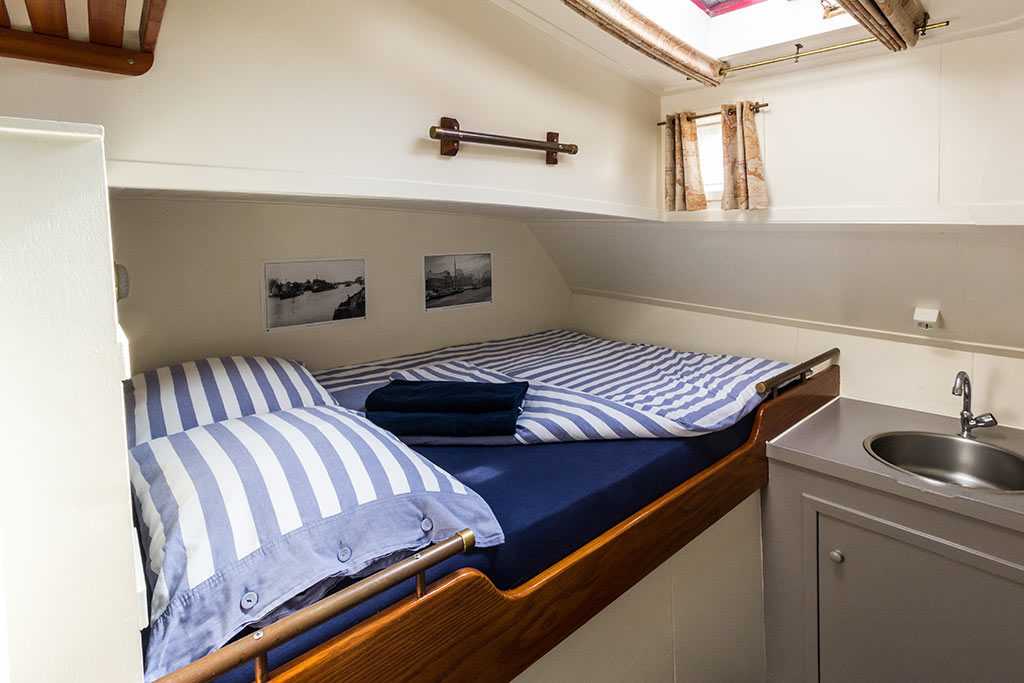 Captain Paul will explain what needs to be done for the sailing, because we will be the crew on this trip. No sailing experience is needed.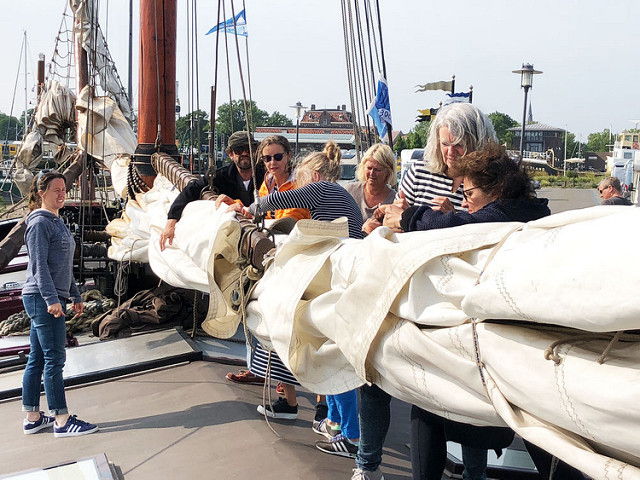 We sail at noon, leave the harbour, set the sails and sail over the beautifull Waddensee.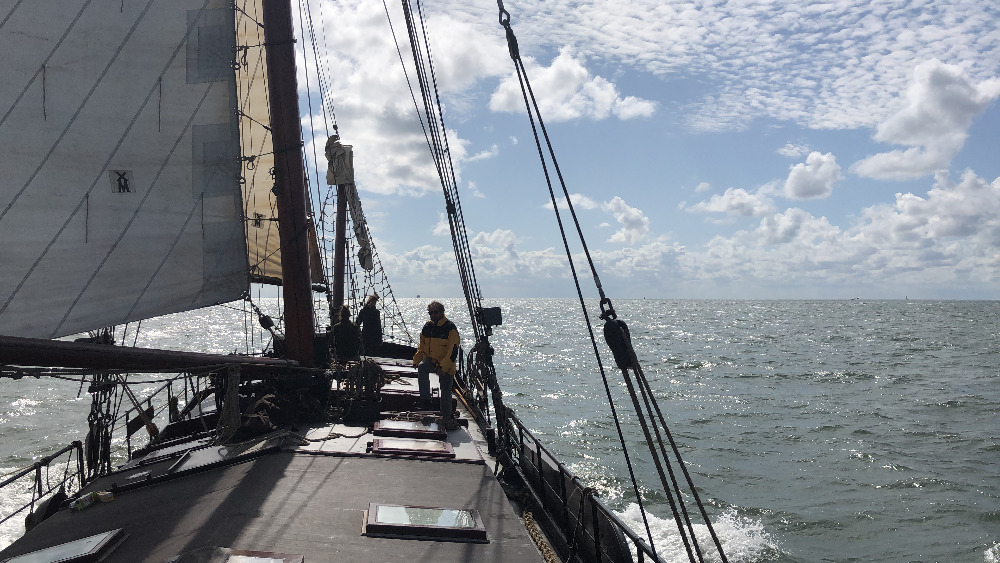 We have a lot of time to sit on deck and enjoy the views. From time to time we help out to tack (adjust the sails when we change the course).
Towards the end of the afternoon we arrive at the island Terschelling.
We stay in the harbour of the main town: West Terschelling. It's just a few steps to the nearest bar, the shops and terraces.
We go out for a beer but cook our dinner together in the ships galley. Which is actually quite a normal kitchen.
And have dinner together in the guest lounge. Where we can also stay during the trip, anytime we like.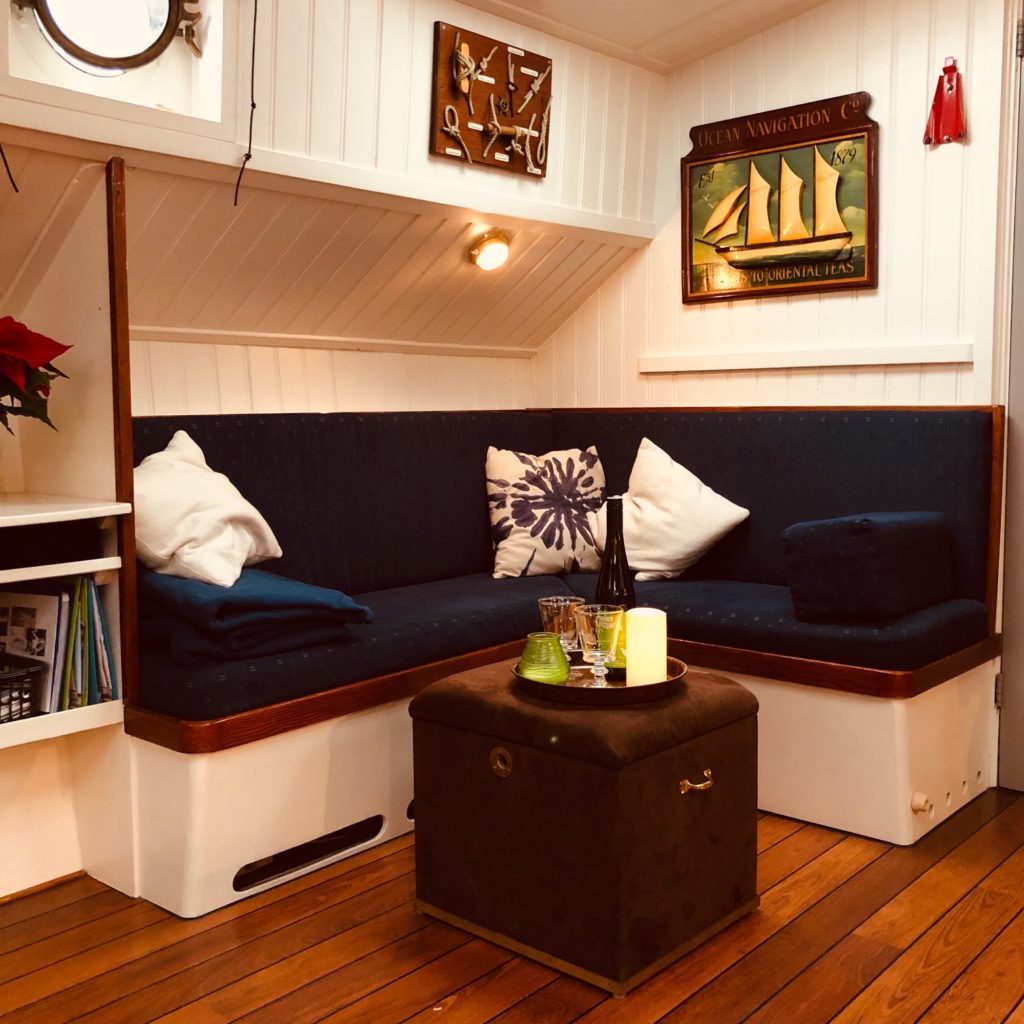 Tuesday
We rent bikes and explore the island. Visit lovely villages, find mussels, walk on the beach, get drunk: whatever we feel like doing.
Wednesday
Because we leave around 11, there is still some time left to make a nice hike or roam around town and have coffee on a terrace.
But then the crew is needed again as we head back to Harlingen, for a great sailing trip.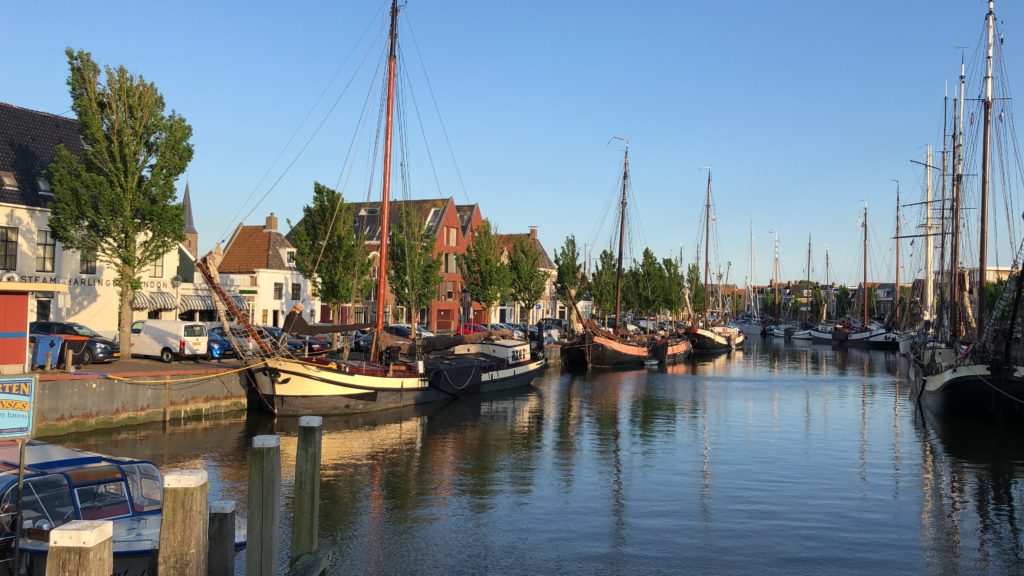 What to bring?
sneakers
waterproof jacket and possibly trousers
towel
hat
sunglasses and sunprotection
Have a look at the weather forecast for the area and pack accordingly.
Apart from this, you have to buy your own food & drinks. This can be ordered at the Jumbo in Harlingen and will be brought to the ship before you arrive.
The pricetag
We rent the whole ship for € 1500 voor the three days. This includes the captain and a sailor. There's room for 12 passengers. We expect to fill up all 12 beds so this would mean € 125 per person.
The price of the traintrip from Utrecht to Harlingen haven is € 27,33 and € € 16,80 if you have a 'Dalurenkaart'.
With an estimated amount of € 50 each for drinks and beers.
Do you want to come along?
Then let Elena know by Saturday (29.02.2019). She will send you a payment request the following week and then we're all set to go sailiiing!
(If you later on realise that you can't come for some reason, then please find someone to take your spot.)